Helmut Marko believes Lewis Hamilton is "annoyed" by losing his spot as F1's top earner to Max Verstappen and suggests the Brit's discontent is fueling rumors of a move to Ferrari.
For many years, Hamilton outpaced his rivals on the track with Mercedes but the seven-time world champion also ranked until recently as the highest paid driver in the sport.
However, Red Bull's infatuation and success in F1 with Verstappen has encouraged the energy drink company to meet the Dutchman's ever increasing financial demands.
In 2022, the two parties agreed to a contract extension that runs until the end of 2028 and that is estimated to be worth an eye-watering $55 million a year to the two-time world champion.
Verstappen's mammoth deal comfortably surpasses Hamilton's own lucrative contract with Mercedes, a situation that upsets the Briton according to Marko.
According to reports from Italy last week, Ferrari chairman John Elkann has been in close contact with Hamilton and hopes to lure the latter away from Mercedes with an offer that he cannot refuse.
But Marko believes Hamilton is just leveraging his bargaining power in a bid to secure better contract terms with Mercedes.
Read also: Ferrari reportedly preparing $50 million offer for Hamilton!
"There are two things that really annoy Hamilton," Marko told F1 Insider. "Firstly, that he is no longer world champion and will find it difficult to become one again in the future.
"He knows there is no place for him at Red Bull. And whether Ferrari will be better for him in terms of sport than Mercedes is not set in stone.
"In addition to the sporting perspective, Lewis is anything but happy that he is no longer the highest-earning driver in F1.
"This is Max Verstappen now. At least he could change with Ferrari's help."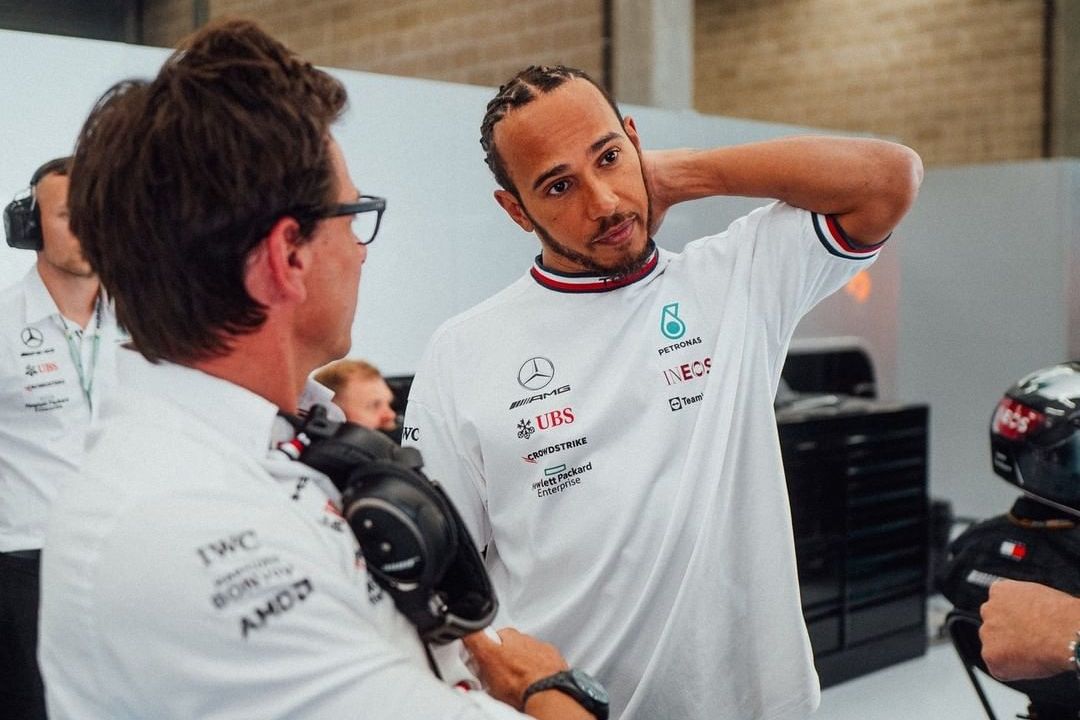 Unless there is a dramatic breakdown in the relationship between Hamilton and Mercedes, it's highly unlikely that the Briton would seriously consider a sensational move to Maranello.
Hamilton has repeatedly stated that Mercedes is his "family" and the team where he hopes to end his career in Formula 1, while team boss Toto Wolff has also often said that he had no reason to believe that Hamilton and Mercedes would not extend their collaboration beyond this season, even despite the team's current period of underperformance.
"These rumours [regarding a move to Ferrari by Hamilton] come up every two years when we have to sign a new contract," Wolff told Austria's oe24.
"But none of this is true. We discuss normally, without any time pressure."
"I'm firmly convinced that we'll find each other, there's not a millimetre of doubt for me. I can't imagine anything else."
Keep up to date with all the F1 news via Facebook and Twitter
The post Marko: Hamilton 'annoyed' by Max becoming F1's top earner appeared first on F1i.com.
Next